Below is the indictment released today by Ronnie Earle, from the Travis County District Attorney's office. As can be seen there is
no new info
. Ronnie Earle just added Tom DeLay's name to a previous list of supposed bad deeds done by people associated with DeLay.
DeLay's name appears on the front page, then he is accused along with the others of conspiracy but the list of particulars does not mention him at all. He does come up when the document mentions he
waived
his rights to statute of limitations
protection
. And this must be how Ronnie the Rooter was able to come up with this bogus conspiracy charge.
It is not worth the paper it is printed on, much less the time it took, 3 years, and six Grand Juries to accomplish.
Tom Delay Indictment Text-Page 1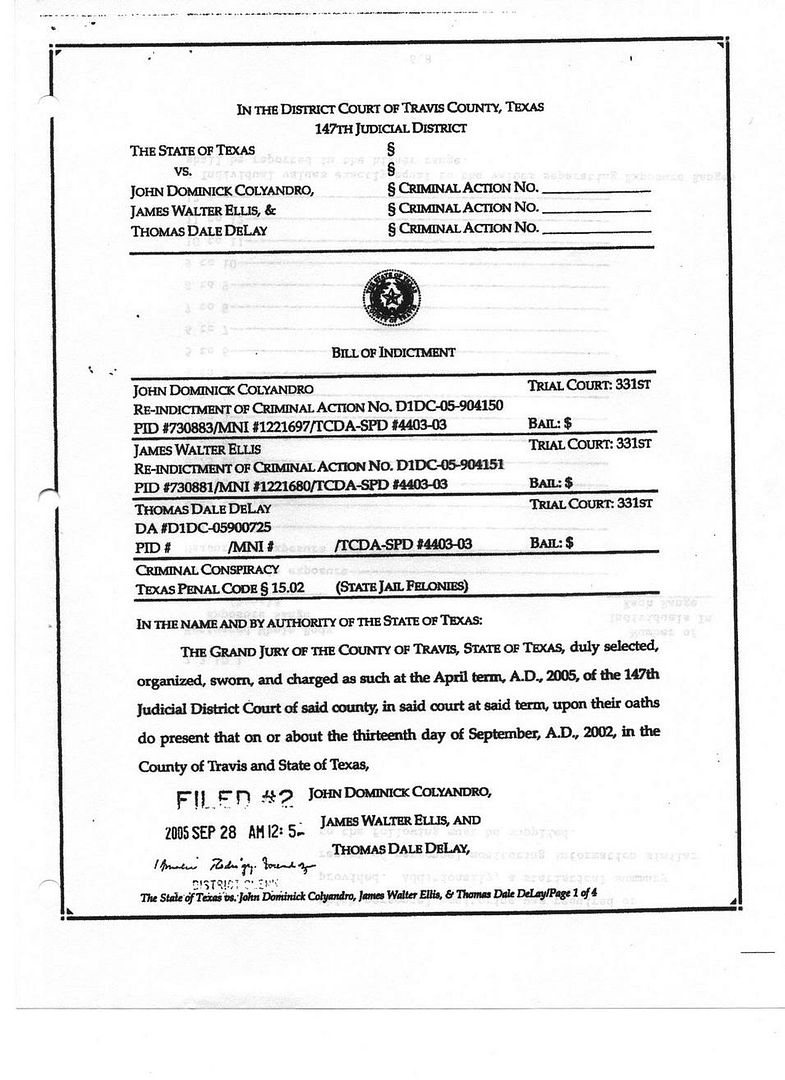 (Click to Enlarge)
Tom Delay Indictment Text-Page 2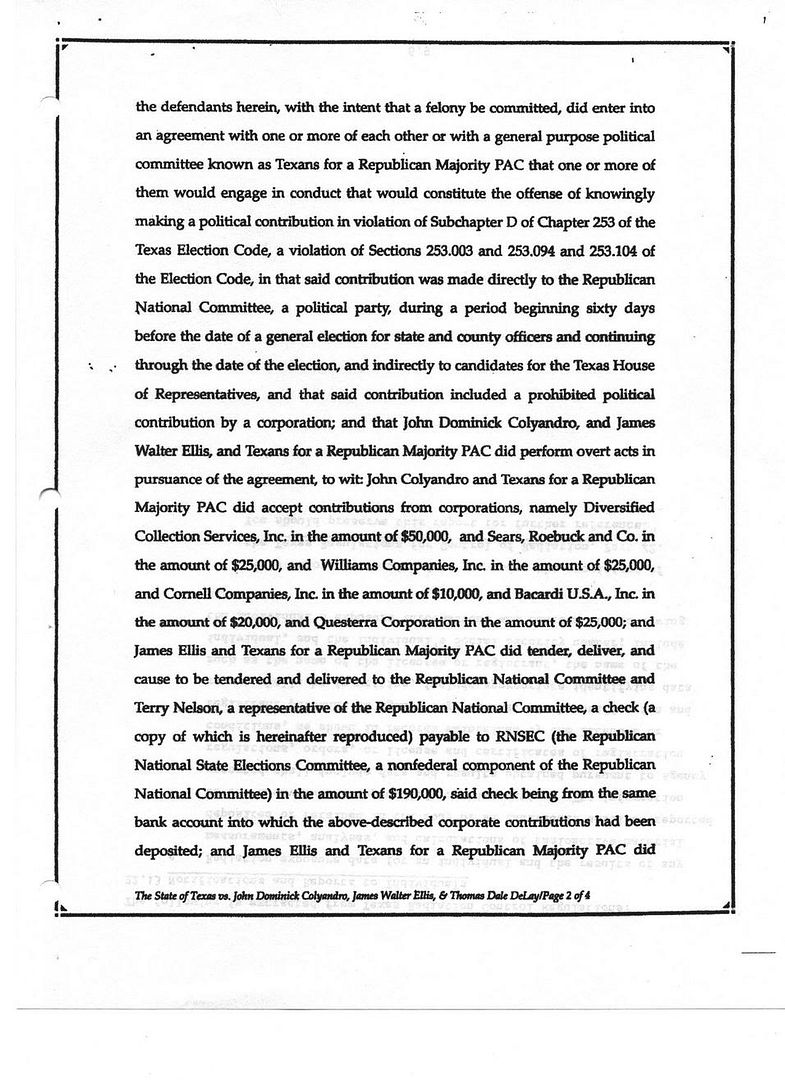 (Click to Enlarge)
Tom Delay Indictment Text-Page 3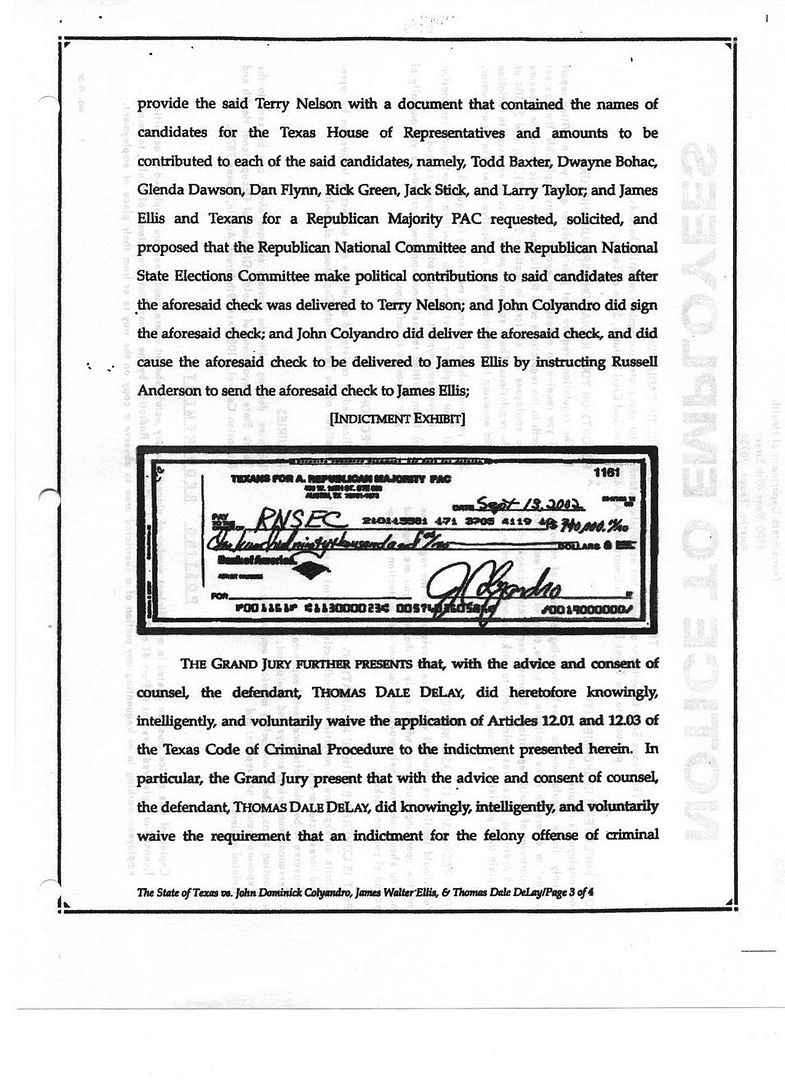 (Click to Enlarge)
Tom Delay Indictment Text-Page 4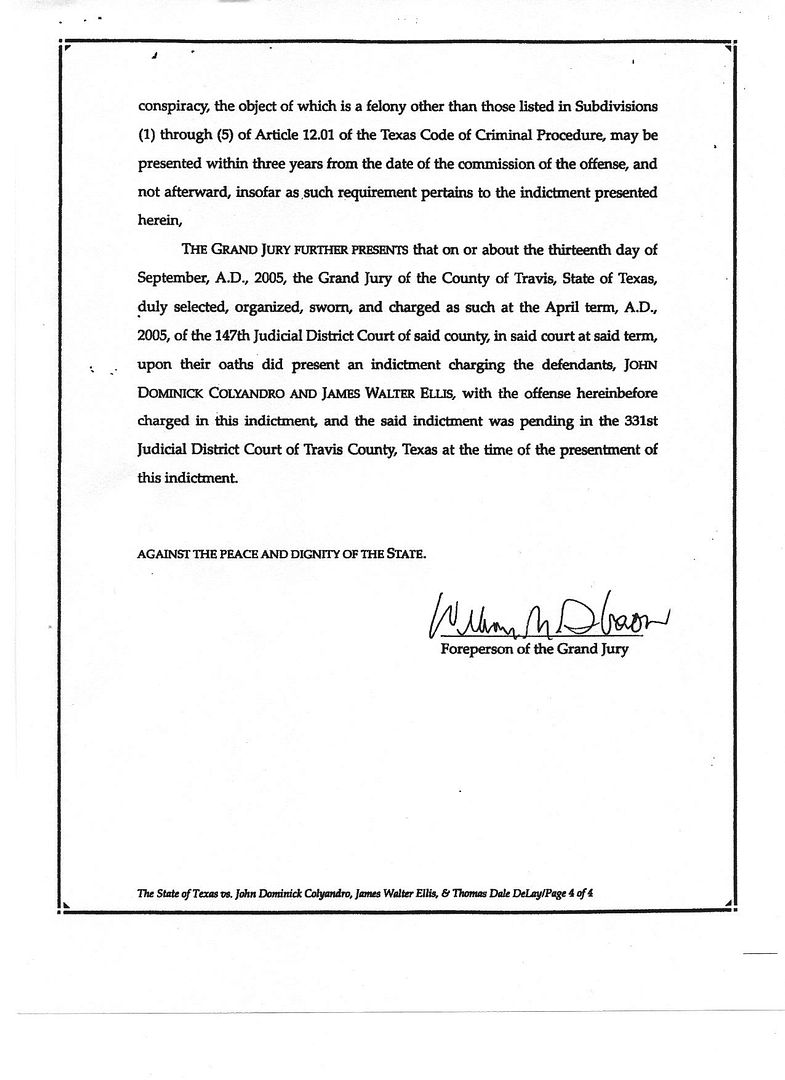 (Click to Enlarge)